CRUISE COSMOPOLITAN MYKONOS IN STYLE
Live in the present and let yourself drift in the Aegean sea magic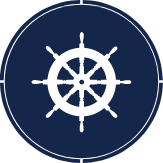 THE COSMOPOLITAN ENERGY, THE WHITE-SAND BEACHES, AND A VIBRATING NIGHTLIFE AWAIT YOU
Discover Mykonos crystal clear waters, breathtaking sceneries, enchanting coves, and revitalizing rays of the sun, aboard the Conceptum mega yacht
CRUISE MYKONOS IN PRIVACY & COMFORT
Conceptum, the majestic trimaran super-yacht constructed with exceptional safety standards, is fully equipped to accommodate you and your VIP guests for a first-class comfortable, private, and luxurious cruising experience in the cosmopolitan island of Mykonos. 
Mykonos is filled with wonderful places and landmarks to discover, such as Little Venice, full of former homes built in the 18th century by the beach, renovated to vibrant and sophisticated trendsetting bars and restaurants, ideal for 24-hour entertainment; the renowned Windmills facing the sea and splendidly lit up at night, a perfect spot for dazzling photos and romantic moments; hidden gems of tiny bays with emerald waters at the surrounding small islets, most of which are inhabited by the rare and protected species of the Monachus-Monachus Mediterranean monk seal, perfect spots to admire and reconnect with nature.
Mykonos is a vivacious cosmopolitan island that offers memorable experiences for all tastes, whether you are interested in endless partying or comfort and relaxation, there is the perfect spot for you. 
Cruise your way to iconic Mykonos, the crown jewel of the Cyclades island.
Conceptum's highly experienced crew will plan for you the most exceptional cruising itinerary for Mykonos and its surroundings. All the cruising details are taken care of with distinct attention to fully satisfy your requests. The only thing you have to do is select the number of days you wish your cruise to last, let our 24-hour full-service crew cater to your needs, and enjoy your time onboard and at Mykonos. 
Here is an indicative list of the services that the Conceptum mega yacht provides onboard and offboard to make your cruise super comfortable, fun, and unique.
"LUXURY, PRIVACY, AND FUN IN EACH AND EVERY MOMENT OF YOUR CRUISE TO MYKONOS"
Are you ready to plan your cruise?
Provincial Road Fira – Ormos, Perissa, Santorini 84703, Greece