CRUISE MYTHICAL SANTORINI IN STYLE
Let Santorini charm you with its breathtaking views and magical sunsets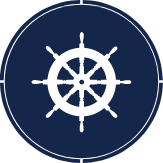 THE SPELLBOUND VIEWS, THE VOLCANIC BEACHES, AND A VIBRATING NIGHTLIFE AWAIT YOU
Allure yourself to the prominent island of Santorini and experience moments of leisure and lavishness aboard the Conceptum mega yacht
CRUISE santorini IN PRIVACY & COMFORT
Conceptum, the majestic trimaran super-yacht constructed with exceptional safety standards, is fully equipped to accommodate you and your VIP guests for a first-class comfortable, private, and luxurious cruising experience in the enchanting island of Santorini.
SANTORINI CRUISE OVERVIEW
Santorini, also known as Thera or Thira, boasts of passion and is among the most renowned romantic places on earth, famous for its unimaginable sunsets, fine wine, and breathtaking views. A must destination for couples, romance, and elegance in the Aegean sea and worldwide.
The island encompasses volcanic sand and pebble beaches of unparalleled beauty and striking landscapes, such as the Red Beach, a pebbly beach with a stunning red backdrop, the Kamari beach with its unreal black sand, and the Ammoudi beach, with its picturesque crystal clear emerald waters.
Sunbathe at the sunny and spacious outdoor areas of the Conceptum mega-yacht, while you admire the spectacular views of Santorini's volcanic beaches with their amazing colors, and enjoy onboard endless moments of fun and relaxation. Indulge yourself in the beauty of the Santorini island seascapes.
Once ashore the paradise island of Santorini, visit the picturesque villages of Fira, Imerovigli, and Firostefani, with their azure-domed churches, narrow streets, and emblematic view of the Aegean sea, perched on the caldera. Have endless moments of fun at the island's vibrant bars and devour on the exquisite Mediterranean dishes of the island's refined restaurants.
SANTORINI CRUISE SCHEDULE
Conceptum's highly experienced crew will plan for you the most exceptional cruising itinerary for Santorini and its surroundings. All the cruising details are taken care of with distinct attention to fully satisfy your requests. The only thing you have to do is select the number of days you wish your cruise to last, let our 24-hour full-service crew cater to your needs, and enjoy your time onboard and at Santorini. 
Here is an indicative list of the services that the Conceptum mega yacht provides onboard and offboard to make your cruise super comfortable, fun, and unique.
"LUXURY, PRIVACY, AND FUN IN EACH AND EVERY MOMENT OF YOUR CRUISE TO santorini"
Are you ready to plan your cruise?
Provincial Road Fira – Ormos, Perissa, Santorini 84703, Greece