Step into the awe-inspiring master suite where every detail is meticulously thought of to provide you a magnificent accommodation experience. With its own private balcony access to the second deck and windows on every side, the master suite welcomes the sunlight and blends your dreams with the wonderful sea view to offer you exceptional moments of relaxation. The master suite has a luxuriously furnished bathroom embellished with a genuine Italian mosaic. Gracefully designed with natural wood details and subtly luxurious materials, the master suite can comfortably host 2 people.
CRUISING AT OUR MASTER SUITE
Take your cruising experience to the next level of luxury. The master suite is ideal to escape from the cruising party and devote some time to deal with your significant business matters, while at the same time you pamper yourself with that extra touch of indulgence.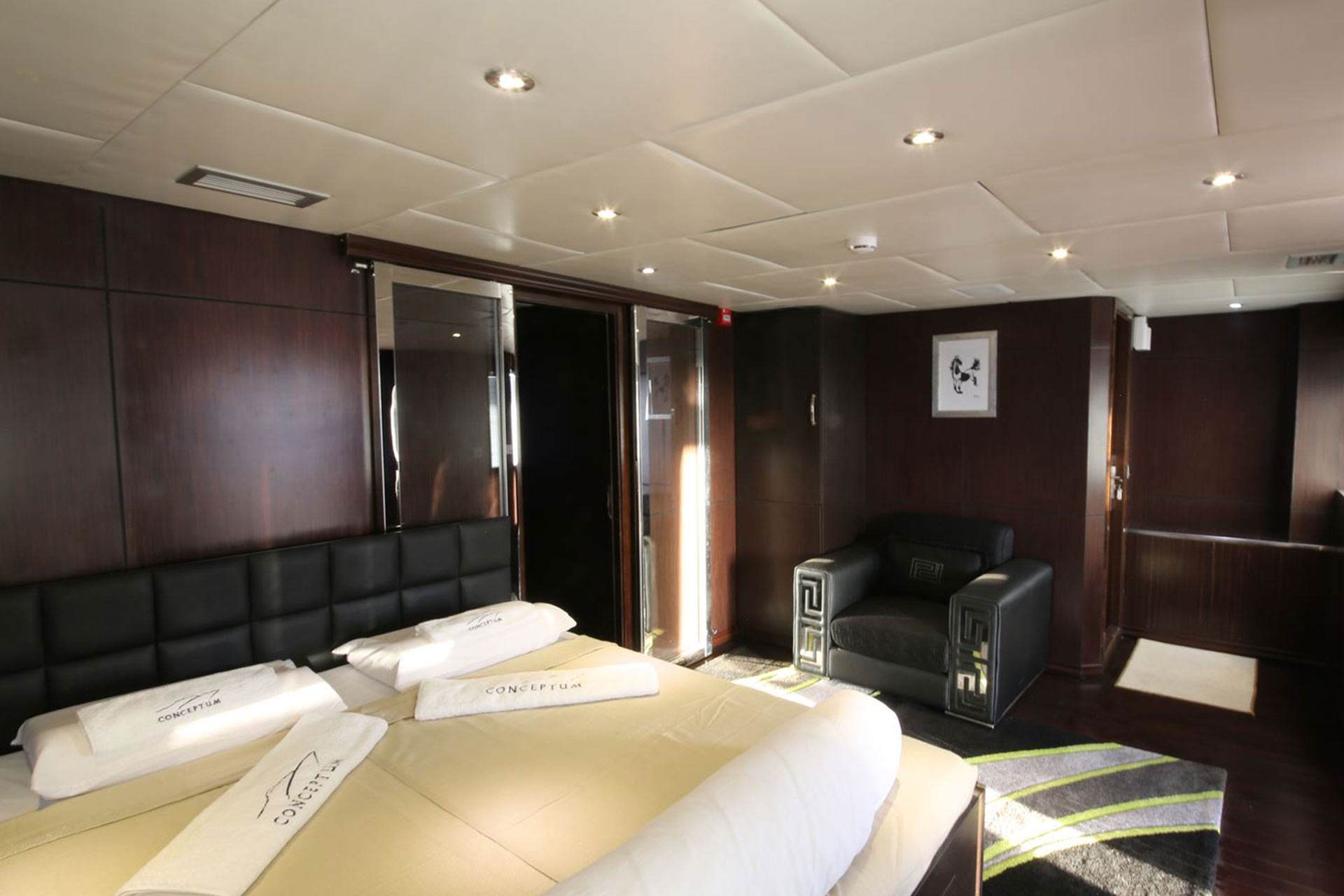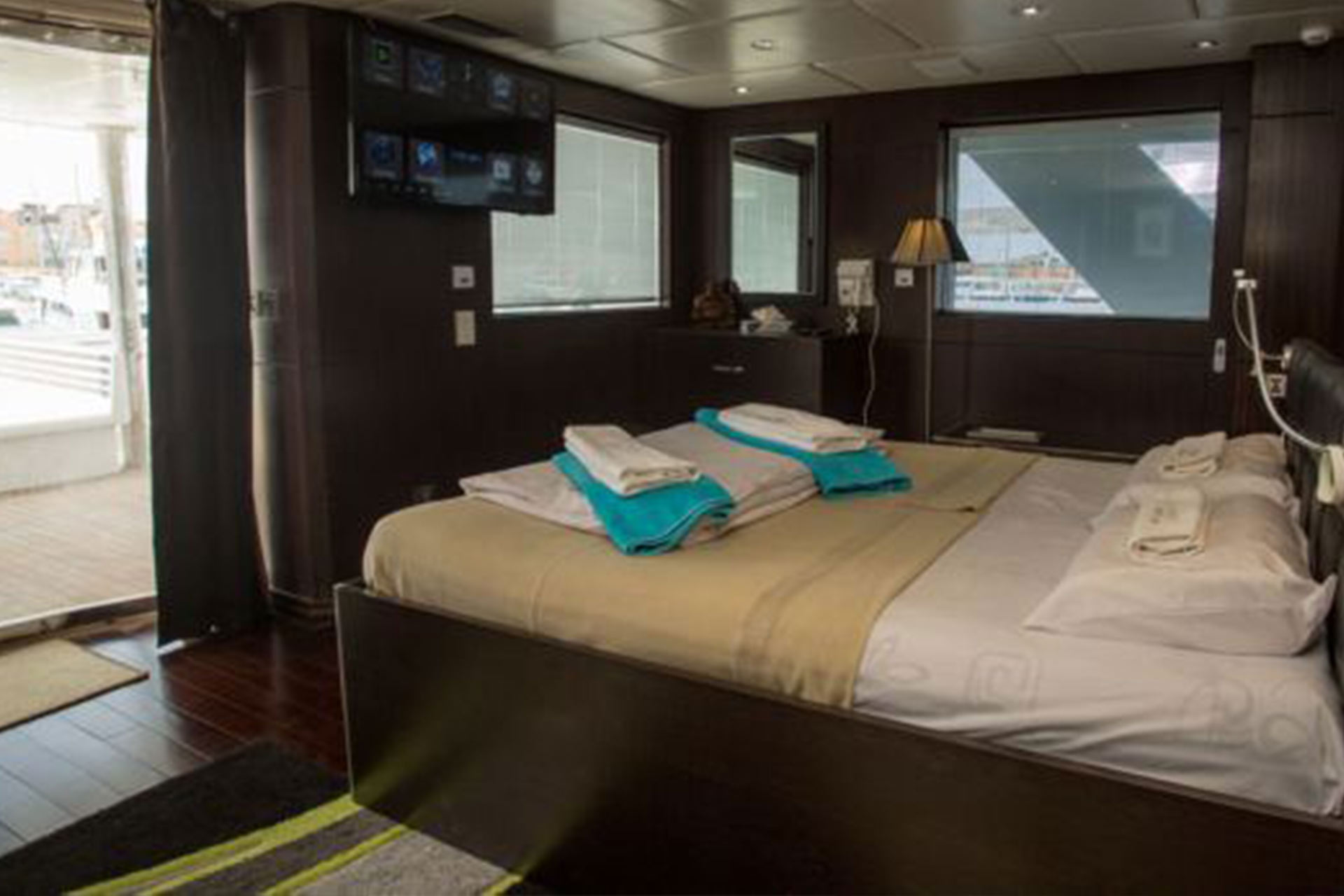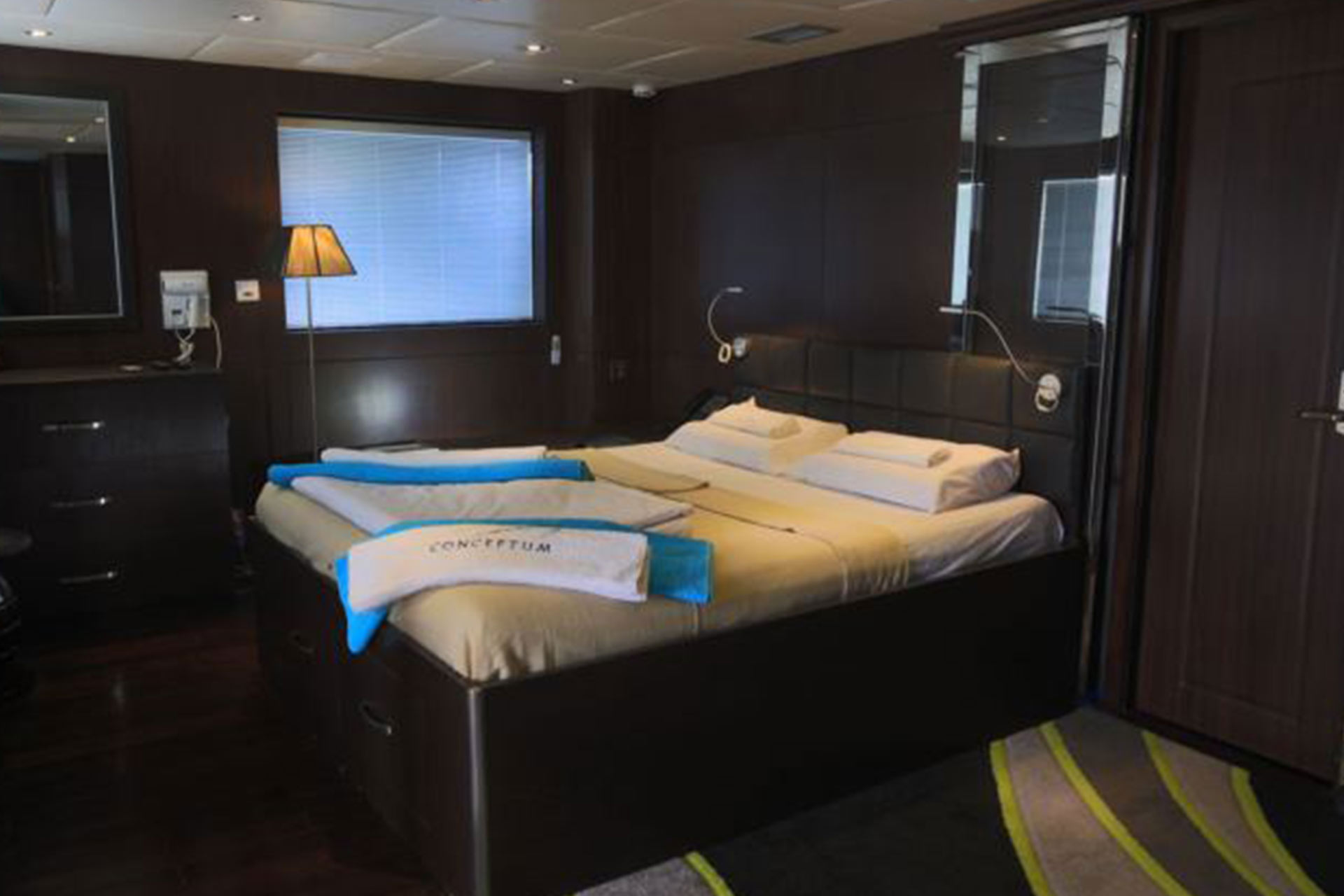 Are you ready to plan your cruise?