Two spacious superior suites are located on the second deck offering guests their own direct access to the side deck and a wonderful sea view as they both have large, wide windows with electric Roman blinds. Gracefully designed with natural wood details and subtly luxurious materials, the superior suites can comfortably accommodate 2 people. The suites' bathrooms are luxuriously furnished with rain showers and embellished with genuine Italian mosaic.
CRUISING AT OUR SUPERIOR SUITES
Superior suites are wonderful ultra-spacious rooms, an ideal getaway for couples, with private access to the second deck and deluxe bedding. They add this extra detail of pampering to your cruising relaxation.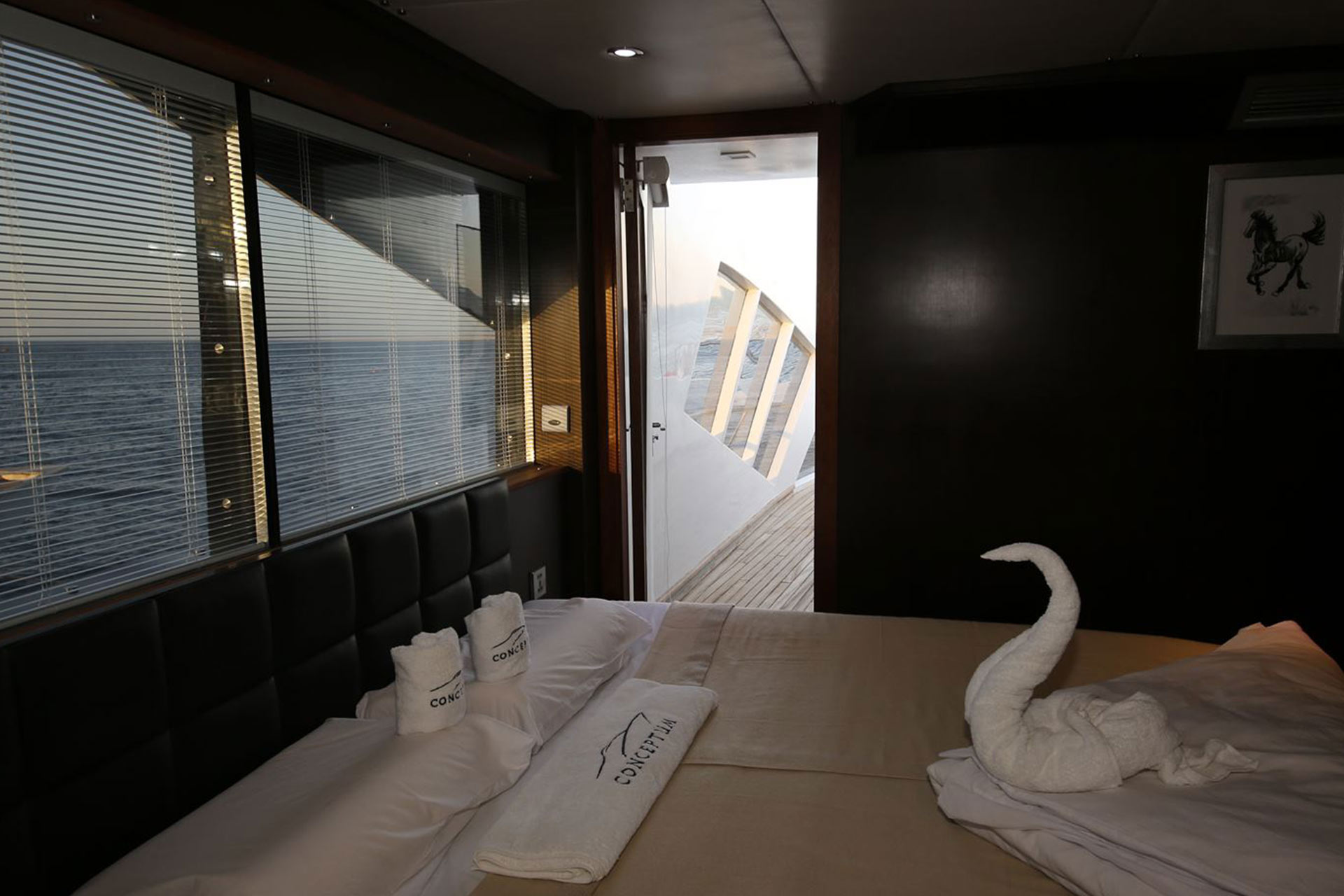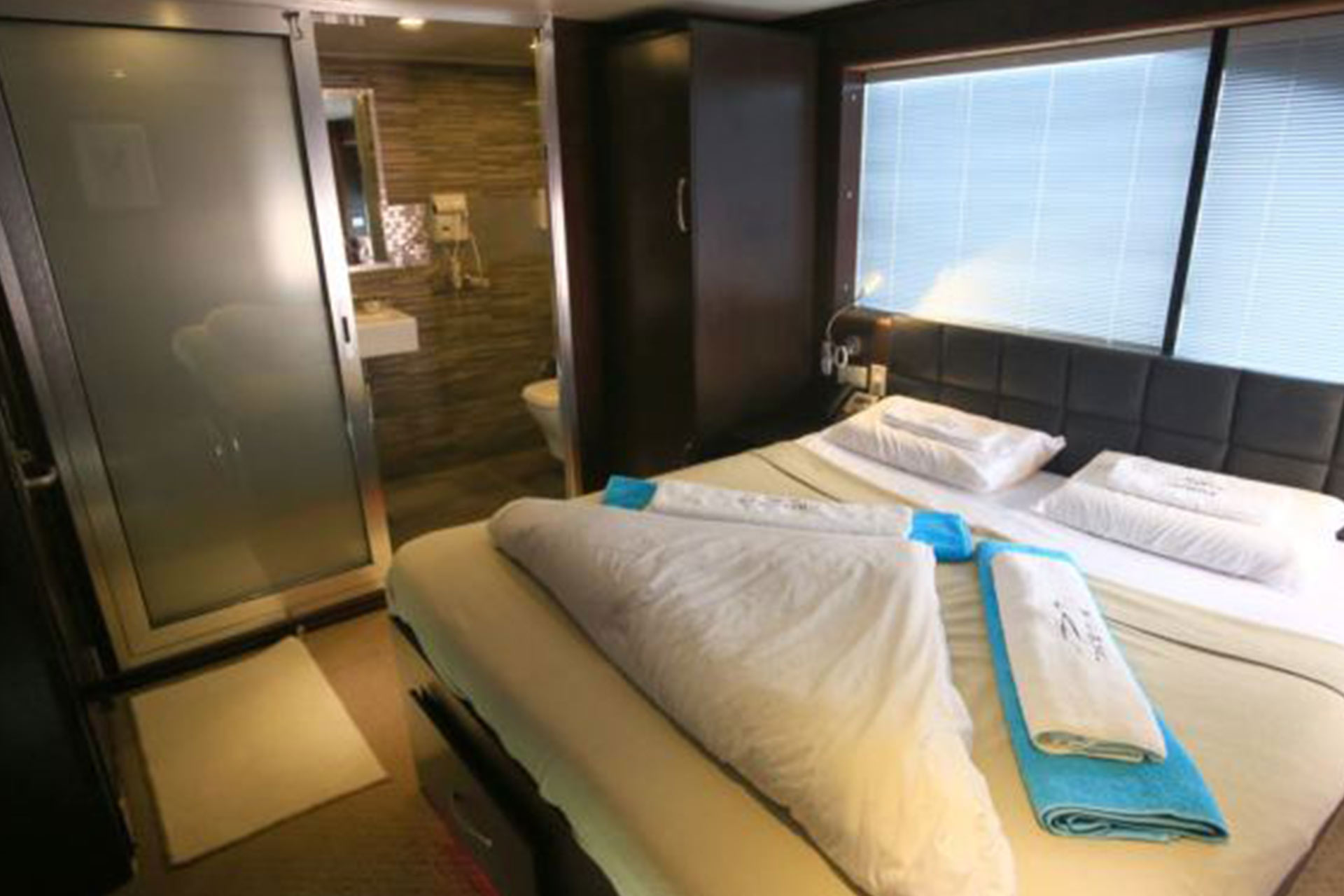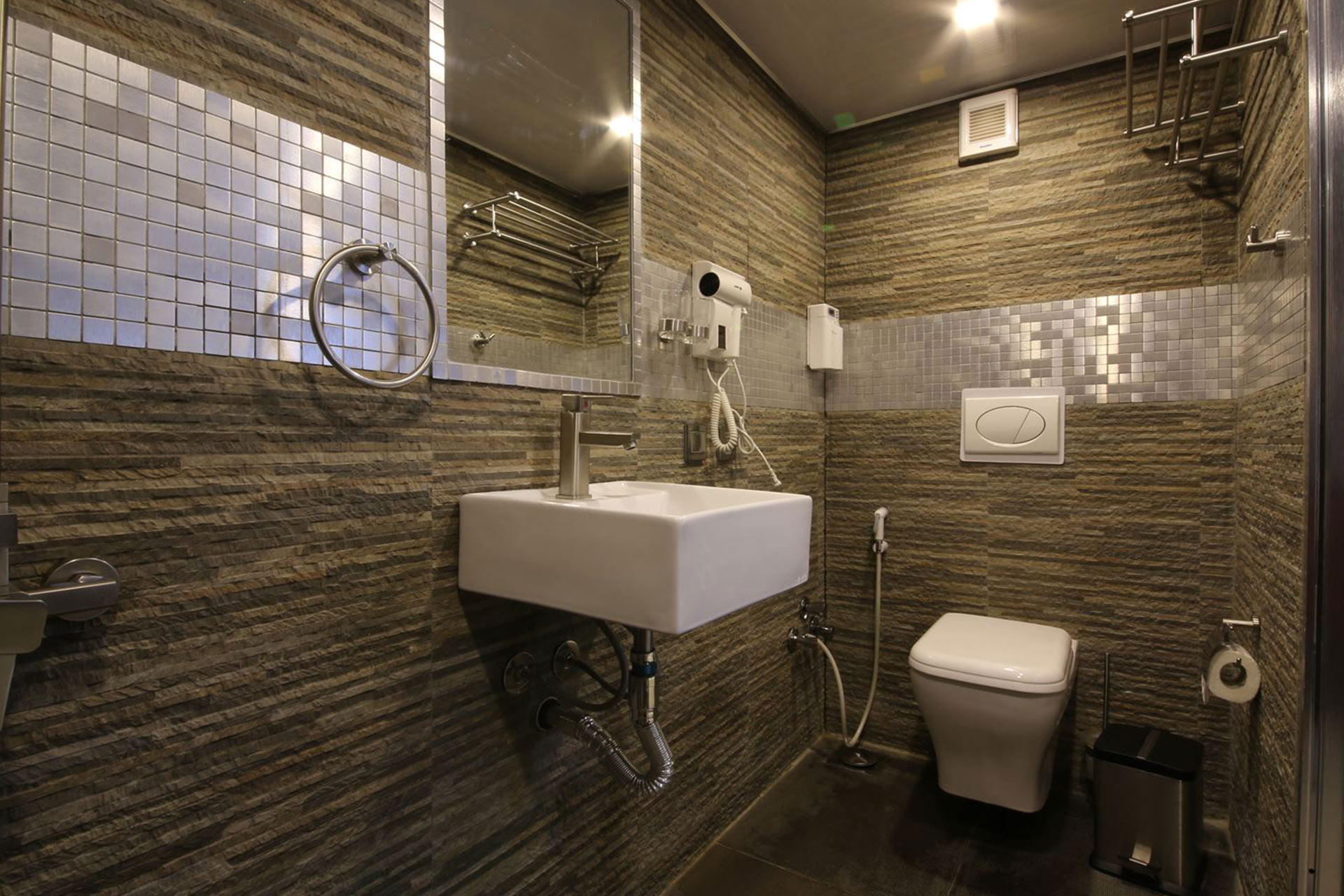 Are you ready to plan your cruise?